Παλίνουρος, Palinurus, Palinuro
The name Palinuro probably comes from ancient Greek and means "and again the wind". In fact, the unforeseen changes of wind made it hard for Greek ships to pass through the cape. All around the sheer cliffs of the Cape of Palinuro there are incredibly beautiful grottos, inlets, coves, and beaches. The grottos have interesting peculiarities: fossilised bones, special colouring of the rocks, sulphurous gas, and an intense blue due to the light penetrating into the cavity through a siphon.
A land with a classic background and a wild spirit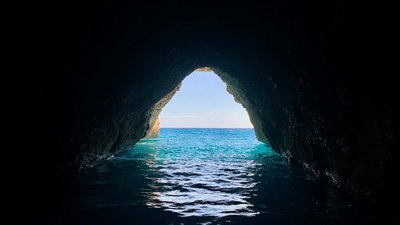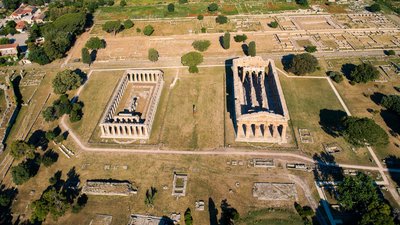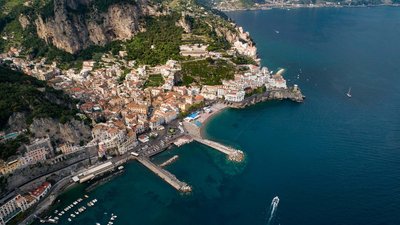 The surroundings of Palinuro are at least as beautiful as the town itself. The Cilento and Vallo di Diano national park is rich in medieval towns and enchanting spots immersed in natural scenery, such as WWF oasis in Morigerati or the imposing Mt. Bulgheria. Not far from Palinuro you can also find Paestum's Temple Valley, the archaeological site of ancient Elea (Velia), the Charterhouse of San Lorenzo in Padula, and the prehistorical caves of Pertosa-Auletta.
Everything's better on a bike
A great way to discover the treasures of the Cilento region is to hop on a bike and venture out onto the trails.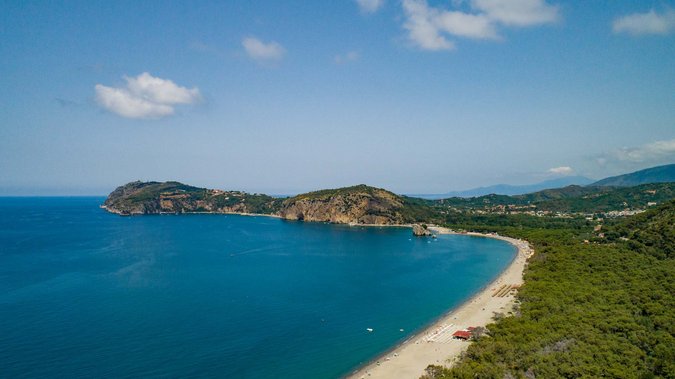 Treasures of the Cilento region