Things to see in Palinuro: prehistorical caves and Greek temples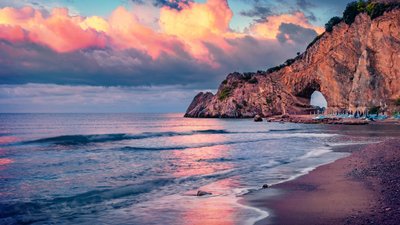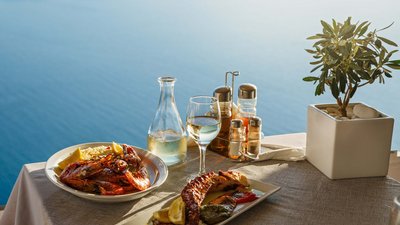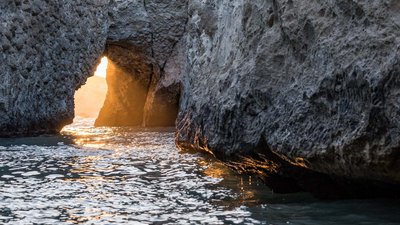 There are plenty of things to see in Palinuro, not just the beautiful, turquoise sea. Depending on your mood and your taste, decide if you'd prefer a boat trip from Palinuro, a scuba diving experience to admire the seabed and to visit the "Grotta Azzurra" (Blue Grotto) of Palinuro, a walk around the Cilento national park, or maybe a tour of the Amalfi Coast. Starting from Palinuro harbour, you can easily reach the island of Capri and the Amalfi Coast thanks to a hydrofoil service. You can also choose to rent a boat and reach the most enchanting bays or the nature reserve of Costa degli Infreschi in Marina di Camerota. Our hotel in Palinuro will be your strategic starting point to discover all the surroundings step by step. It's also your temporary home, where you can feel at ease, unwind, and enjoy moments of well-deserved relaxation.
What are the things to see in Palinuro?
The surroundings of our hotel with private beach in the Cilento region are characterised by unspoilt nature that deserves to be explored. A great example is the Cilento and Vallo di Diano national park, a vast protected nature reserve, recognised as a UNESCO World Heritage Site, which has now been enriched by the establishment of two protected marine oases. After having explored nature, you can move on to culture and history. Amongst the things to see in Palinuro there is – of course – a visit to the archaeological site of Paestum and Velia, witnesses to the classical civilisation whose legacy is still preserved in the Cilento region. The list of things to see in Palinuro doesn't stop here: we'll let you discover all the rest!
Everything's better on a bike
A great way to discover the treasures of the Cilento region is to hop on a bike and venture out onto the trails.