The Cilento region and its flavours:
Grand Hotel San Pietro features an exclusive restaurant with panoramic terrace. The cuisine of La Prua restaurant combines the traditional and modern, using genuine, local, and high-quality ingredients that come from Acqua del Lauro farm. The traditional cuisine gives you the chance to sample the most famous dishes of Mediterranean cuisine, which has strong roots in the Cilento region. Every day you can choose between meat, fish, and vegetarian dishes. To make everyone happy, we also provide simple and tasty dishes for our little guests.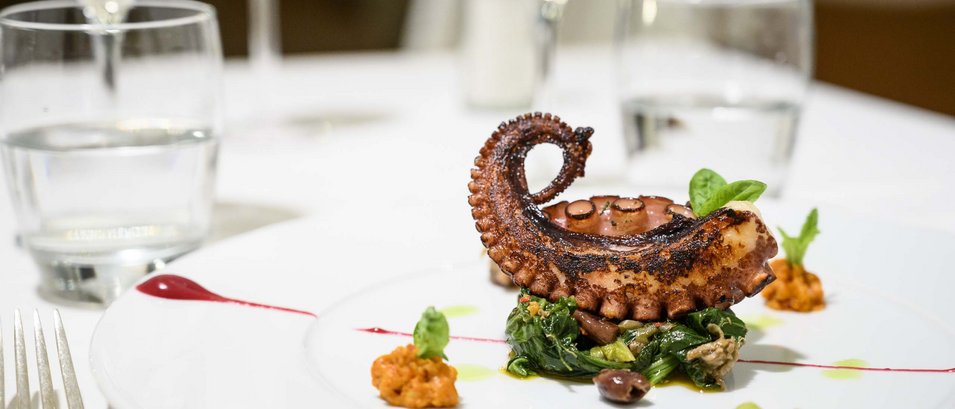 Discover the dishes on our menu and choose from everything our cuisine has to offer. Each dish is sure to be an explosion of flavour, colour, and authenticity!
Our wine list is also extensive, featuring local wines as well as Italian and international labels, meaning you'll find the perfect wine to accompany each course.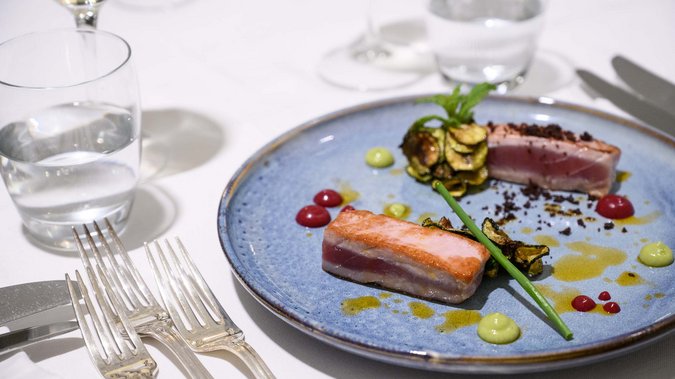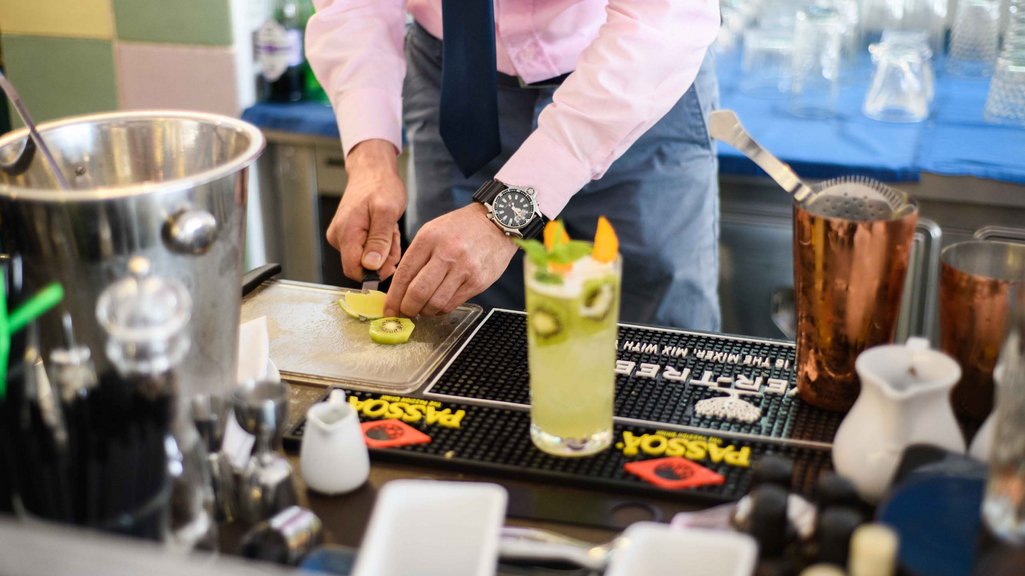 welcomes you to the table
A good day starts in the morning, with a great breakfast! Every day you'll find a rich sweet and savoury buffet with cakes, biscuits, croissants, fresh or dried fruits, yogurts, cereals, and selected products for people with allergies and intolerances or who follow special diets. The breakfast buffet also includes local products from farms in the Cilento region, such as honey, marmalade, cheese, charcuterie, and eggs. Every ingredient is fresh, genuine, and tasty, and every dish promises pure and endless joy.
Simply boundless.
Reality and legend merge in this extraordinary place where Ulysses once stopped to listen to the song of the sirens and Virgil told tale of Palinurus, or Palinuro, who was betrayed by the God of Sleep and fell into the deep-blue sea. Located around the cape of the same name, Palinuro is nestled in the midst of a stunning natural setting, boasting colourful cottages, lanes, paths, and ancient towers that bear silent witness to a glorious past.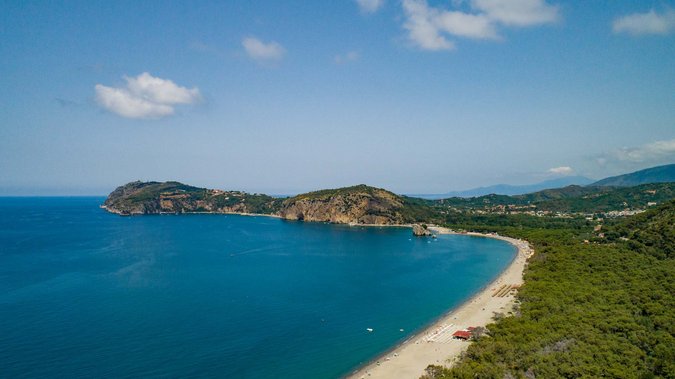 Treasures of the Cilento region